Peak foliage, crisp temperatures, and minimal traffic make for the perfect getaway. To help you plan your trip, we've hand-picked nine national parks that truly come into their own in autumn.
What better time of year to visit the national parks than fall? Peak foliage, crisp temperatures, and minimal traffic make for the perfect getaway. To help you plan your trip, we've hand-picked nine national parks that truly come into their own in autumn, thanks to a mix of ideal temperatures and some of the best seasonal colors in America.
1. Acadia National Park
It's hard to beat the fall foliage in Acadia National Park, which peaks around mid-October. Add the 3.3 mile Jordan Pond Path hike to your itinerary and enjoy sweeping views of the park. Adventurous hikers should add on the Penobscot and Sargent Mountain Loop, one of the best hikes in the system, for epic panoramas that truly pop in the fall. Take a trolley tour to learn about the park's rich history and geography. And wake up early to catch the sunrise at the top of Cadillac Mountain. You'll be first to see the sunrise in the U.S. between October and March.

2. Yosemite National Park
There are countless reasons to visit Yosemite in autumn, but the biggest one is to avoid crowds. As one of the country's most popular national parks—and California's most-visited—traffic jams and crowded photo ops are par for the course in the summer. Dodge them all and visit in fall instead: Visitor numbers drop after Labor Day weekend, while the weather stays warm enough to hike, bike, and camp. While the park doesn't have as many vibrant fall colors as those on the East Coast, there's more than enough foliage to get your fix. Just don't wait too long, or you might have to deal with winter weather driving: Snow usually starts in November.
3. Great Smoky Mountains National Park
Fall colors along the Appalachian Mountains are a sight to behold. Few places are more beautiful at this time of year than the Smokies when the blue hills of Tennessee and North Carolina turn amazing shades of red, orange, and yellow. Schedule a hike to Clingmans Dome to get a birds-eye view of the spectacle and immerse yourself in pastoral Appalachian history by driving, walking, or biking the magical Cades Loop road. And if you plan to visit nearby attractions like Dollywood or Gatlinburg, cooler fall temps will make exploring those more enjoyable, too.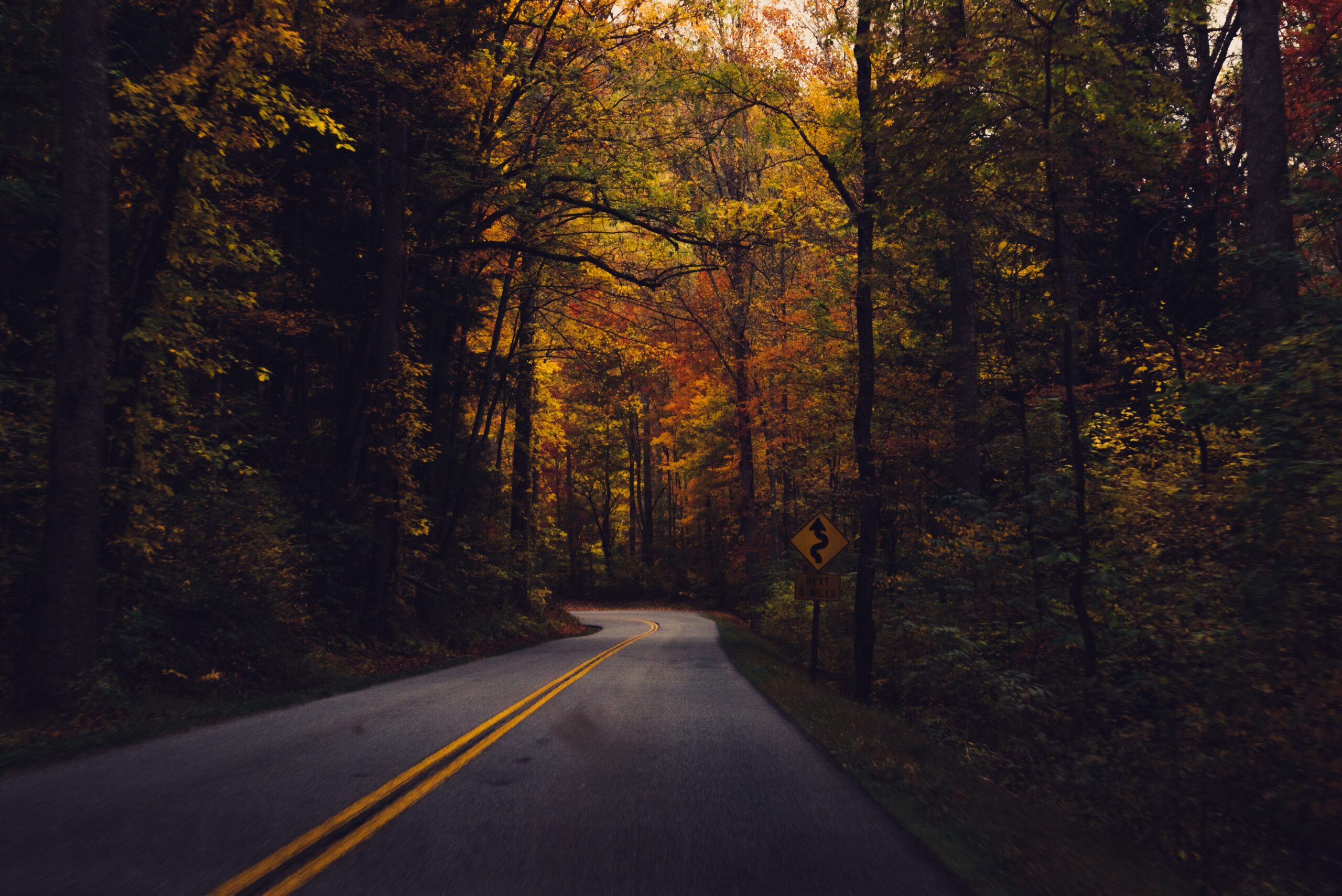 4. Rocky Mountain National Park
Fall in Colorado brings refreshing mountain weather perfect for outdoor activities. But the real selling point is the golden yellow hue cast over the Rockies as the region's elegant aspen trees change color. It's a look that's utterly distinct from East Coast autumnal scenes. As an extra bonus for wildlife lovers, fall is also elk mating season here. Be to bring a camera or pair of binoculars as you're out and about.
5. Glacier National Park
Glacier National Park's fall season is a great time to visit for those who enjoy fewer crowds—especially on the Going-to-the-Sun Road, the top road to drive in summer—active wildlife, and views of trees turning colors. Plan your trip accordingly: Trees on the park's west side typically start changing color in mid-September, while those on the east tend to see fall colors pop towards the end of September or beginning of October. The last color change of the season sees the park's larch trees turn a warm gold in mid-October.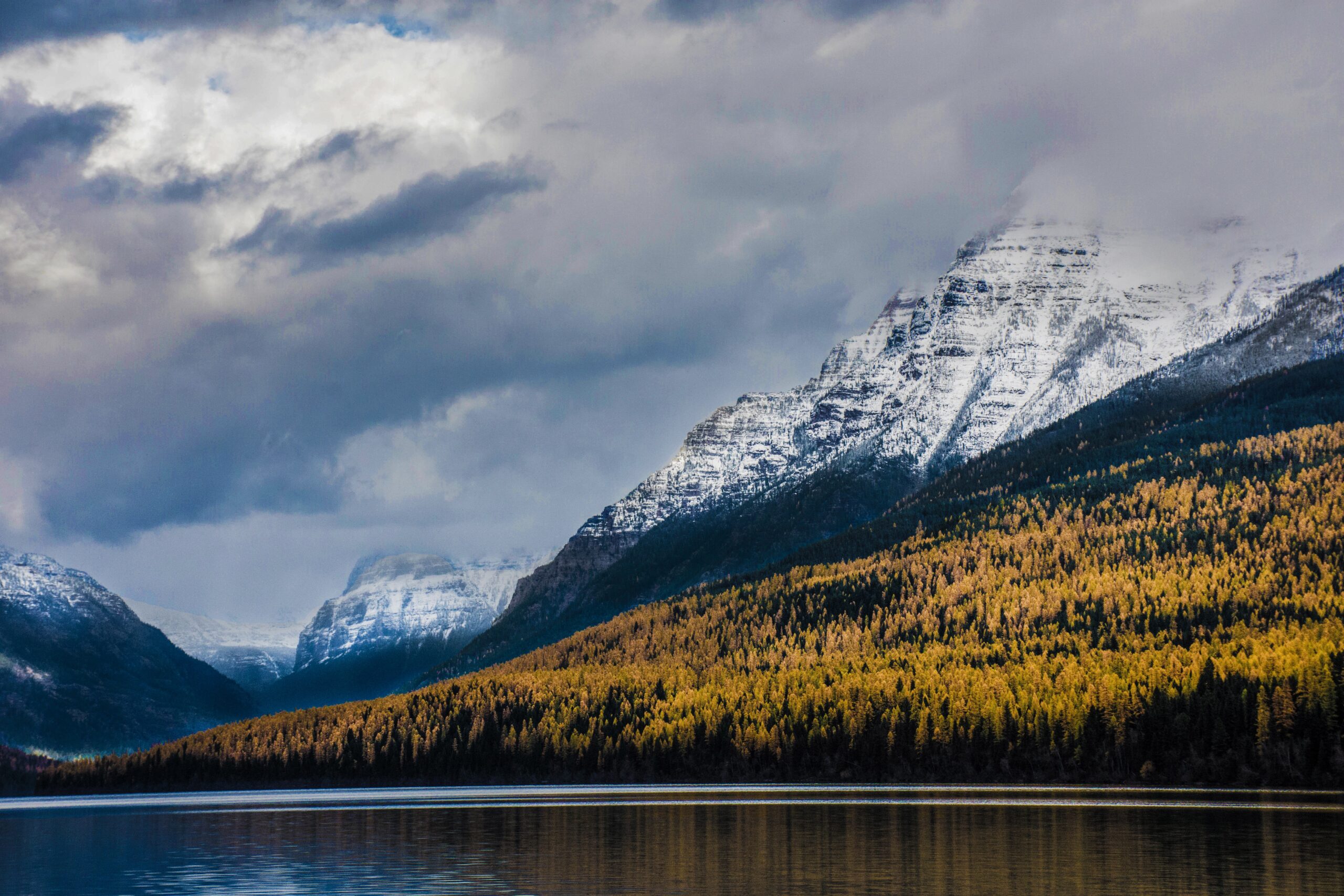 6. Grand Canyon National Park
Mild temperatures from September through November make autumn the ideal time to plan a Grand Canyon adventure, especially as summer crowds are long gone. Whether you bring your hiking poles and explore the depths of the Grand Canyon itself, or plan to just drive through the park, you'll be rewarded with a slower pace and epic vistas, as fall splashes breathtaking seasonal colors onto the park's beautiful, rugged landscape. Plan to stay after dark, too: The Grand Canyon is one of a dozen Dark Sky-certified parks, which makes for some of the best star-gazing in the country.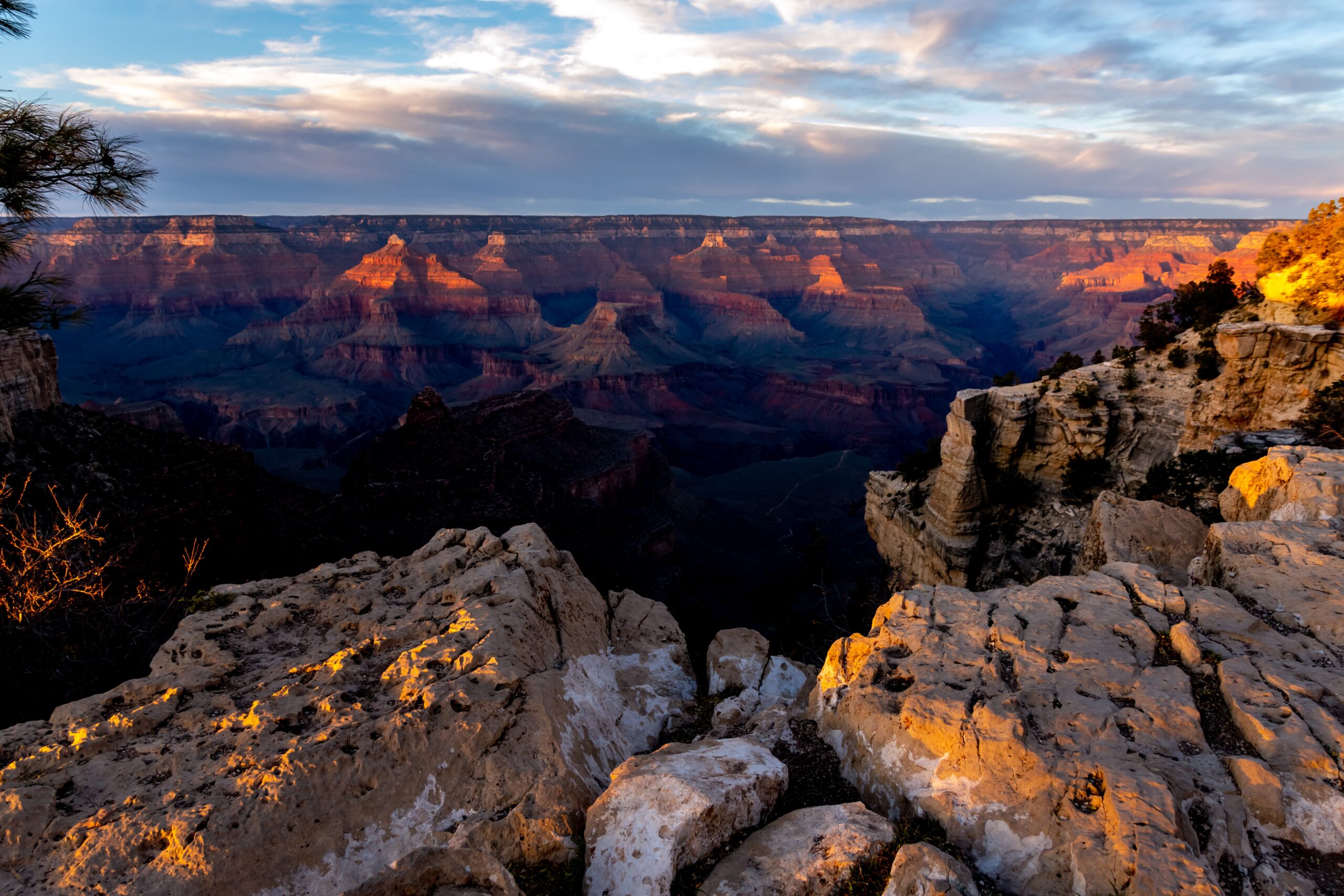 7. Everglades National Park
Avoid the hot and sticky summer months and visit the Everglades in late fall—humidity drops starting in October and the weather is cooler in general. The Tatamiami Trail that cuts through this South Florida park is among the most memorable national park drives you can take. Do get out of the car, though, to take an airboat ride through the swamps, get up close and personal with the park's alligators, enjoy an authentic Everglades meal, or go for a hike on the Pine Island Trails. Active travelers can also complete the Tamiami Trail "Triathalon," which includes a 15-mile bike ride, a 3-mile walk, and a 3-mile kayaking route.
8. Mount Rainier National Park
One of America's most stunning volcano parks, and an icon of the Pacific Northwest's rugged landscape, Mount Rainier National Park draws fall visitors for its majestic outdoors awash in vibrant oranges, reds, and yellows. Mid October to November is the best time for peak fall foliage. The most beautiful displays can be found at Sunrise and Chinook Pass, the Paradise area, Reflection Lakes, Bench and Snow Lake, and Grove of the Patriarchs.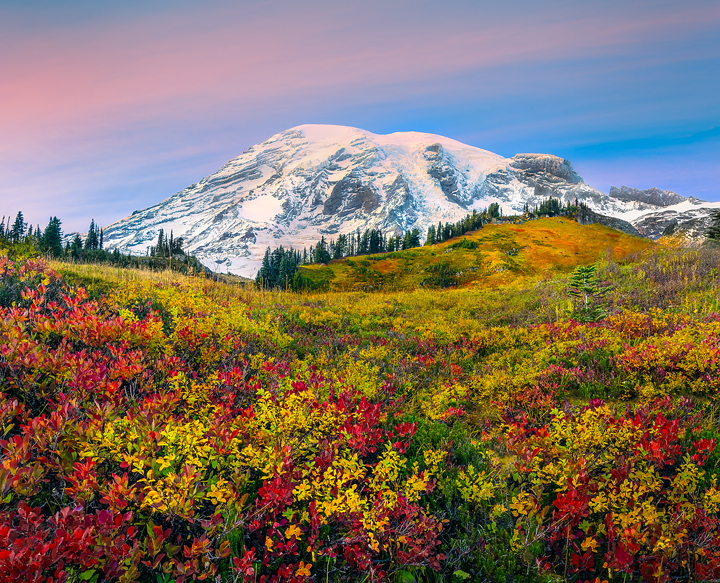 9. Death Valley National Park
With park temperatures soaring to the triple digits in summer, Death Valley National Park is optimal for exploration in fall and winter. Stay in nearby Beatty, Nevada, an old-school mining town that's full of character and just a short drive from the park's aptly named Furnace Creek Visitor Center. Plan to take in the sunrise at Zabriskie Point, explore the badlands at Twenty Mule Team Canyon, walk the dunes at Mesquite Flat Sand Dunes, and experience the epic night skies over the remote salt flats of Badwater Basin—a night photographer's dream.